Guide For Outdoor Activities
During the hiking trails, there are mistakes that the backpackers commit. Some of the blunders are mentioned below. They are mentioned in the article so that such blunders should not happen with the hikers.
Cooking inside the camping tent
It seems a great idea to cook inside the tent as to feel cozy and warm. There can be some hazards when you use the backpacking stove for cold weather. There is a danger of burning of the tent if you cook inside it. There is another risk of your life with the carbon monoxide that can actually kill you. Carbon monoxide actually generates the poisonous fumes. The best thing to cook indoors is to use the vestibule of the tent. It must also has the proper ventilation. If it is too cold to cook outside and you do not have a vestibule then avoid cooking for your own safety. (more…)
Plan your bags properly
Before start your drive, it's important that you organize your bags with the items and products that you would need during your journey. During your road trip things you may need to take the followings:
First aid kit,
Water bottles,
Petrol / diesel.
(more…)
There are so many beautiful islands in Vietnam. One of the most beautiful islands that a tourist or any visitor must try is the Phu Quoc Island in the province of Kien Giang. If you haven't gone to Phu Quoc Island, you will not know what's worth it. Once, you are already stepping on this island, you can discover and learn many great and amazing things. Simple things that you are looking for that will surely make you feel relaxed and comfortable.
You will surely enjoy the sunset when you are at the Dinh Cau Rock or Dinh Cau Temple that you may find on the mouth of the Duong Dong River. It was built in 1937 in a Buddhist temple and a lighthouse style. It was built with respect to Thien Hau for providing protection to the sea and fishermen.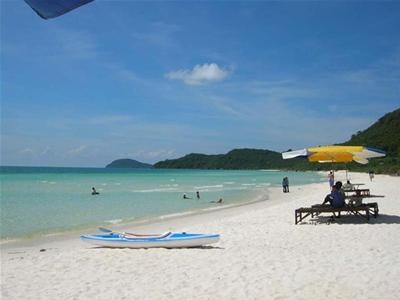 (more…)
If you are planning a hiking trip with your friends then there are many things to be accomplished before you start. An essential thing is to pack your backpack. It carries all the stuff that you would need during your adventure trip. You should not miss on any item as it can create hurdle in your trip.  It would be wise to make a checklist before keeping the things in the backpack.
First thing would be to pick a backpack for you.  Mentioned below are the points to be considered while selecting a camping backpack for your trip.
Size of the backpack
There are many sizes of backpack available. They are available in various brands. The size of the backpack must be decided according to the person's torso length. Take help of your partner or friend to measure this length. This length should be from top of hip to the C7 vertebrae ( it is the bony portion that comes out near to your neck). The length should not be measured according to the person's height. It is a wrong notion to pick the bag according to the person's height. (more…)